WALK-IT for Parkinson's Corporate Sponsorship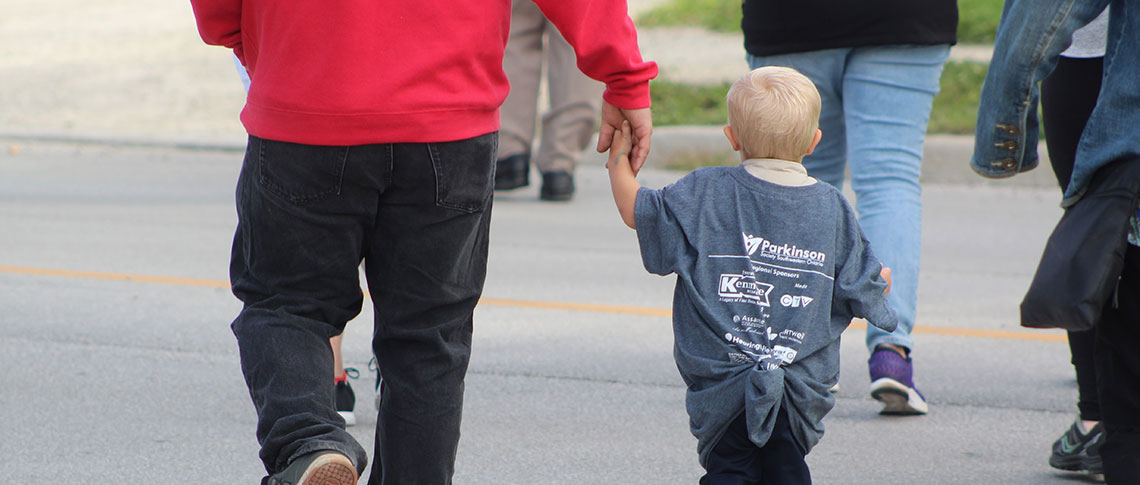 WALK-IT for Parkinson's is made possible by some amazing partners aross Southwestern Ontario.
Last year, with the support of hundreds of participants, volunteers, and sponsors, WALK-IT for Parkinson's raised over $430,000 for people living with Parkinson's and their families locally!
We're excited by the success we've accomplished together, but we know the need continues to rise. Parkinson's is the now the fastest growing neurological disease and we need to be able to provide more services, make sure more people know who we are and how we can help, and fund more research.
The way we accomplish this is by working together with our partners across our community. We invite you to join us to help make that possible.
Not only does sponsorship help to ensure the event's success, it also offers fantastic exposure of your brand to a wide demographic of participants, donors, and volunteers.
For more information, please contact Jessica Halls, Manager, Special Events at jessica.halls@parkinsonsociety.ca or by phone at 1-888-851-7376.